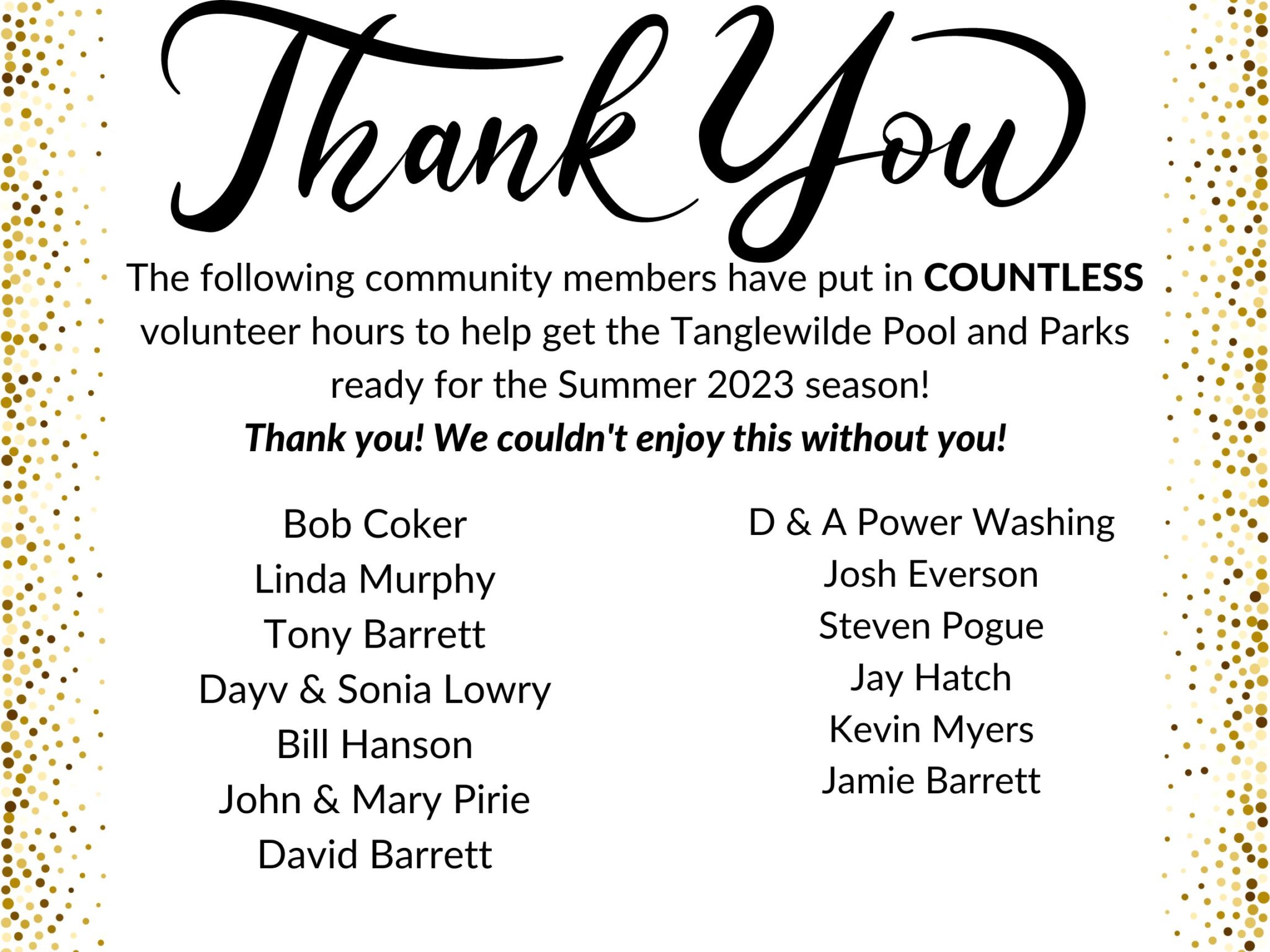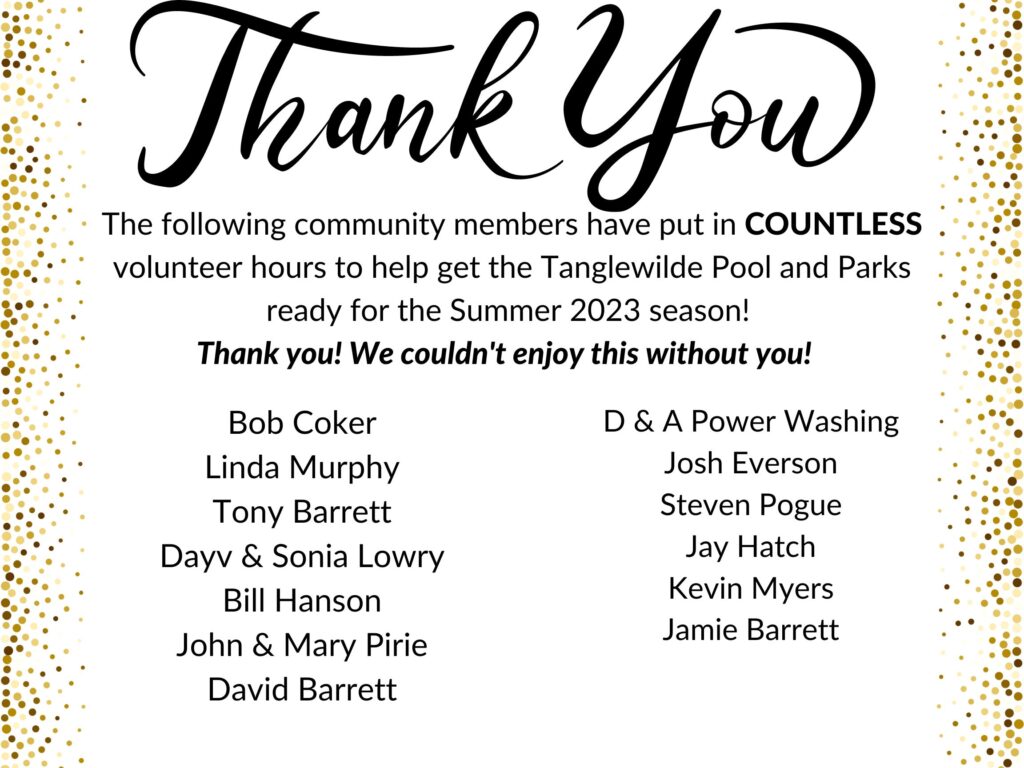 We are always taking donations:
Fans – tower, box, etc
Water, snacks, sunblock for lifeguards
Swim diapers
Swim goggles
Hair ties (new)
If you can volunteer for any of these please join us! If you would like to contact us about other projects or things you can help with, please contact email PoolTanglewilde@gmail.com or contact Tony Barrett — TRC President, at 907-903-5429.  We would love to meet you and have you help out!